Reiss dich mal zusammen

An animated short film by Marion Täschler
7 Min. | 2D Drawn Animation

Author & Directort: Marion Täschler
Animation: Marion Täschler
Musik: TBA
Sounddesign: Loïc Kreyden

Synopsis
Zwei komische Vögel lernen sich bei einem Abendessen kennen. Es beginnt ein Abend voll gutgemeinter Missverständnisse und
überraschender Differenzen, aber auch charmanter Rettungsversuche und betretenem Schweigen.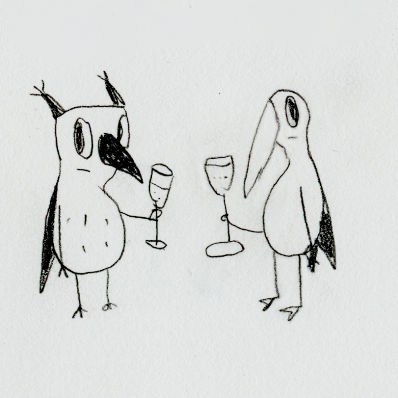 Two strange birds meet at a dinner. It begins an evening
full of well-intentioned misunderstandings and
and surprising differences, but also but also charming rescue attempts and embarrassed silence.